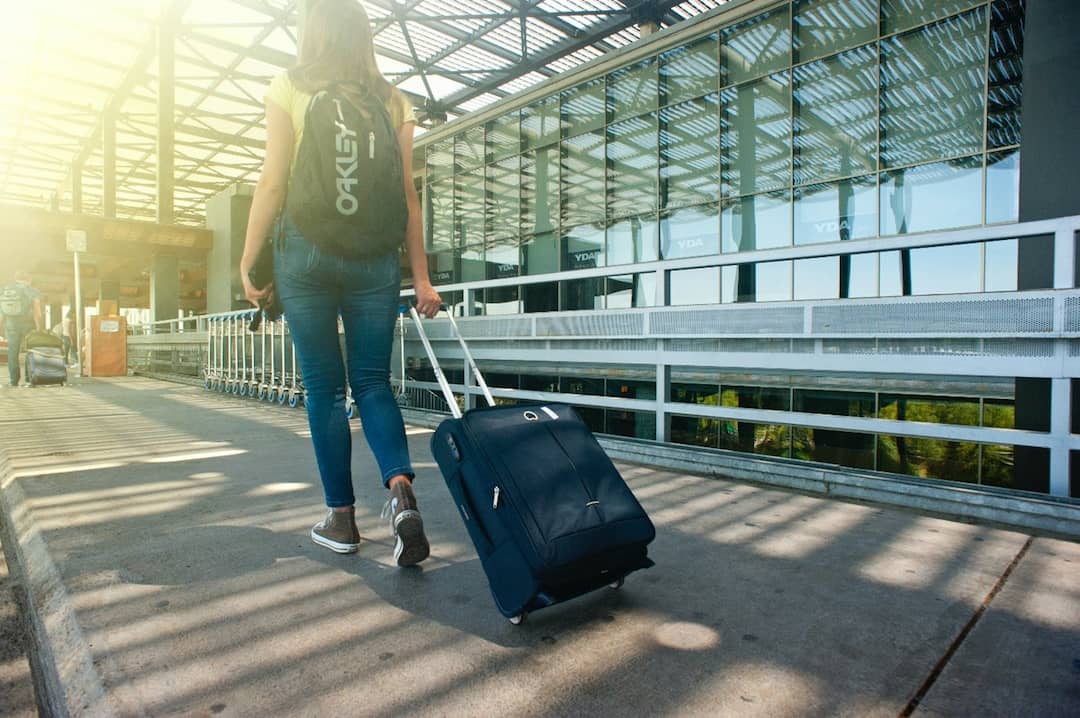 Coming to the UK to study is an exciting time. You will be able to travel around to see famous landmarks and attractions as well as experiencing a multicultural community. Moving to a new country to study is an adventure, but it can feel overwhelming when it comes to the practicalities.
As an international student you will have to think about a number of things; how you will fund your studies, which type of visa you will need, where you want to live and insurance. Having your accommodation arranged before you arrive in the UK will take away a huge amount of stress.
This article covers everything you need to know about finding suitable accommodation and what to look for to ensure you find the right place for you.
Click on one of the links below to jump to that section:
What to consider before booking your accommodation
One of the biggest things to consider is how you will pay for your studies. International students are not eligible for a Student Finance loan offered by the UK government, so you will need to find alternative funding.
Tuition fees are generally higher for international students and can sit anywhere between £10,000 and £35,000 per academic year. It is worth researching available education loans, exchange programmes and whether your university offers scholarships. Getting in touch with student services is a good way to explore these options.
The next priority should be securing your student visa. For shorter courses or a single semester, you will want to look at either a Standard Visitor visa that will cover you for less than six months or a Short-Term Study Visa for six to 11 months, this is available to students studying an English language course.
For most higher education courses, you will need a Student visa. To apply for a Student visa you need confirmation of acceptance of studies from a UK university, and you will also likely need to take a Secure English Language Test. You will need proof of finances that cover your first year of tuition as well as a minimum of £1,023 per month to cover living expenses.
You may need to work to boost your finances. With a student visa, you can work up to 20 hours a week while you study and if you wish, you may work full-time during holidays. If you're worried about money, read our budget advice section.
As with any travel, having health insurance is a necessity. Your student visa will require you to pay towards the NHS for healthcare during your stay in the UK. It is worth checking any current insurance you also have to see if it will cover you while you are abroad as well.
Finding the right accommodation for you
There are several accommodation options, and it is important to find somewhere that will suit your priorities and lifestyle.
Student halls are popular with first-year students because they are often cheaper, generally located on campus and make it easier to meet new people. Whilst you share communal spaces, most rooms are private. However, you might not always get your first choice and you do not get to choose who you live with.

Second and third-year students tend to go into student housing with a group of friends.

Private accommodation offers more flexibility for students. Whilst it can be more expensive, they generally have better facilities or are built for purpose with all bills included.

For shorter stays, you will want to look at temporary accommodation like hostels or homestay options.
You need to consider where you want to be located, in relation to your campus and the main town or city, depending on the kind of social life you want. If you need to commute from your accommodation, check your public transport options. For students with a disability or medical requirement, take careful consideration when choosing accommodation for transport links and accessibility.
Another key factor is who you want to live with. This might be a mix of international and UK students or exclusively international halls. You might want to live with friends or your family but usually students move in with other students to make friends when they arrive.
Always check if your bills for WiFi, water, gas and electricity are included in your accommodation's fees, or whether you will need to pay these separately. Some housing offers catering, which can take the stress of cooking away but is more expensive than self-catered accommodation.
Accommodation considerations
Your housing provider may have specific requirements for tenants. If you are living with non-students, they may need you to contribute towards the bills. You should also check how your accommodation provider accepts payments for rent and deposits. They might want you to pay from a UK bank account. In this case, you will need to apply for a UK student bank account.
Contents insurance is advised, and it may be a requirement for where you live. This will protect your valuable items from possibilities of theft or accidental damage.
Support for international students
Here at Mansion Student, we want to help you as much as possible. We provide a high standard of accommodation for students looking for the most comfortable experience moving away from home. We will help you as much as possible, providing information on the area you will be moving to and local resources that will make life easier.
You can also contact the wellbeing services at your university which can offer guidance on all aspects of student life. UKCISA is also a valuable resource if you have any questions or concerns about moving to the UK for your studies.
If you are nervous about meeting new people, contact the local students unions or check your university's website for groups you could get involved in and make new friends. Most universities have international student societies to help you meet people from similar backgrounds and make friends.
Renting privately with Mansion Student
We specialise in privately rented accommodation for students because we recognise that you will want to balance privacy and a vibrant social life. We host monthly on site events which help new residents socialise. These events also help build dynamic communities that are a joy to live in.
You can benefit from our simple online maintenance reporting system, which ensures any issues are dealt with quickly to minimise the impact on your life or studies. Finally, our hospitality team will welcome you when you arrive; they will get to know you, so you always have a friendly point of call or just need a friendly chat.
Common queries
Can international students rent in the UK?
Yes, international students can rent in the UK. They will need a visa that covers the length of their tenancy agreement and they may need to pay rent from a UK bank account.
Do international students get accommodation?
International students will usually be offered accommodation in halls of residence like other first-year students. Some universities even offer halls specifically for international students to help them settle in with people who have also travelled to the country to study. Some students may opt for private accommodation as they may want more privacy or a more comfortable home away from home.
How much is rent in the UK for international students?
Rent is the same for UK and international students, the only difference is that UK students are eligible for Student Finance loans which can cover living costs including rent. International students will have to independently source these funds and provide a guarantor depending on the method of payment.